It is 4:30 in the morning, with first lightening of sky off in the east, behind mountains. I sit here, sipping fourth coffee since midnight, cigarette in hand, listening to Rachmaninoff Prelude in C Sharp Minor, staring at wall, oftentimes slipping into mindless stupor.
I am cursed. Many times along my many travels, I believe I have run into powerful and vindictive WITCH, many of whom I have angered after tumultuous TRYST.
I take drag on cigarette, but as I breathe in I can once again hear it – the scurrying, the scratching of tiny legs walking within walls, of tiny mandibles chewing up structure of house. Chewing until it all comes crashing down on my head, my body only being discovered days later in rubble having choked to death on shoddy American fiberglass insulation.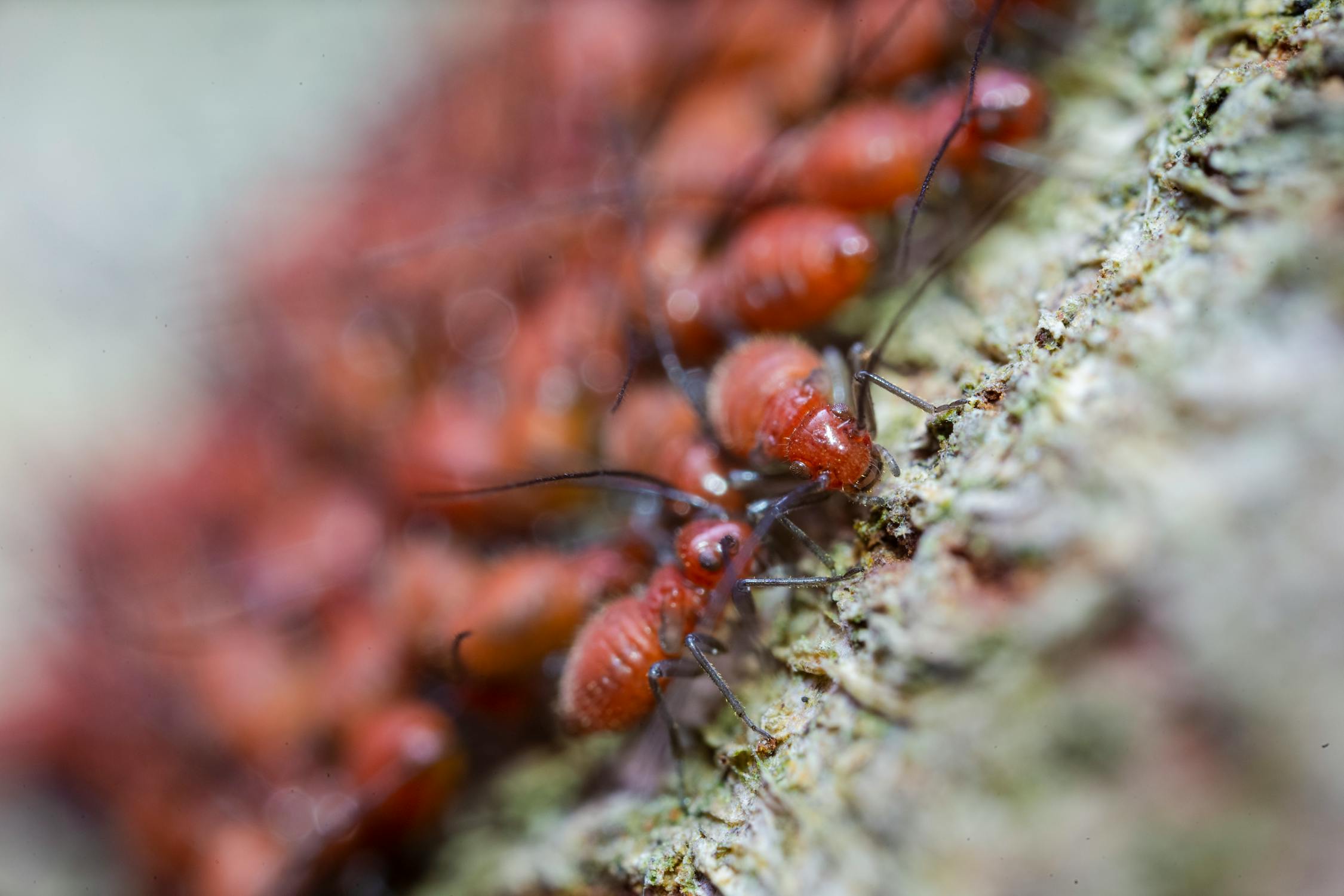 I am being hounded by witch's curse, is only explanation. Curse of pestilence, of beasts following me and burrowing into house and enterprise. Yes, once again my property has become infested, but this time it is no office space – it is my home. I have not slept in many days.
I think back now, on the many women, their faces invade thoughts unbidden, the snakelike and reptilian among them revealing themselves now to be nefarious and capable of black magic. The walls…I have blown holes in many of them with firearms, but through them I can see the pests, and they laugh at me.
My assistants have tried to come many times to break me from my stupor, to tell me termite inspectors are on the way…but I know they are in on it. They cannot fool me with their promises of a quick tenting…though the thought of eliminating more of these beasts pleases me greatly.
The name they mentioned…Grand Oaks Termite Control…in my more lucid moments I looked them up. They come highly recommended, as their Yelp reviews can attest;
I highly recommended Grand Oaks Termite Control.  I had an unusual situation where there were many areas of my wood paneling and roof that were affected by termites and wood rot. I have a decorative tree growing through the front part of my home which makes it very difficult to treat without damaging the tree. When Jason came for the preliminary inspection, he knew exactly how to effectively treat my home without harming my favorite tree. His estimate was very reasonable and his communication was top notch. He kept me appraised of all the curve balls and never stuck me with any unexpected cost. I was very impressed with the workmanship of his teammate Gary who took care of all the woodwork, a true craftsman.

I can wholeheartedly recommend Grand Oaks without any hesitation.

John B., Yelp Review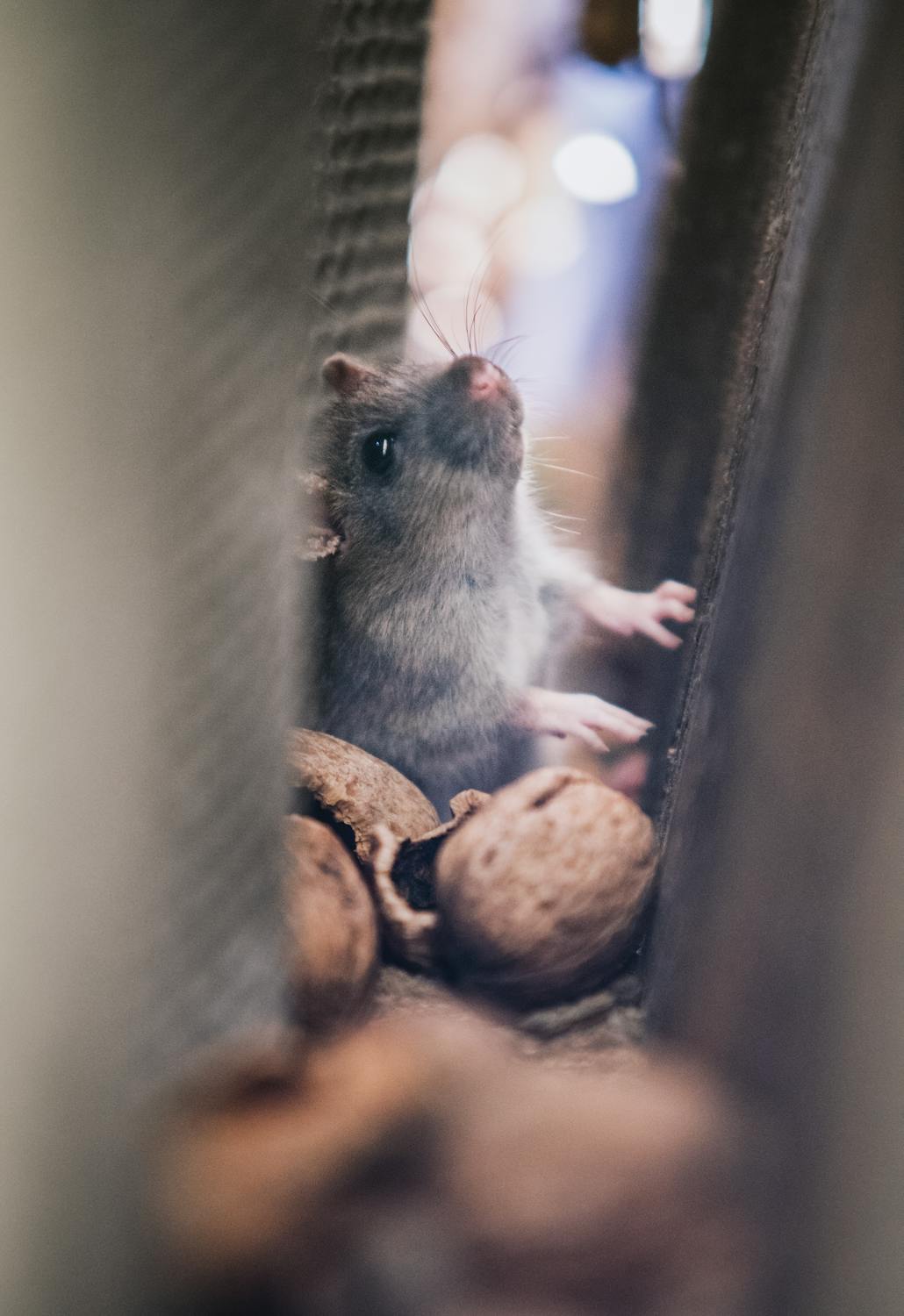 I was impressed with Grand Oaks Termite Control throughout the entire process of working with them.  I requested a quote and asked a question through yelp and they immediately answered.  I was able to schedule a free inspection shortly after.  When Justin and Gary came to inspect my house, they were kind and courteous.  I was ready to provide them shoe coverings and lay out an old sheet  over my newly cleaned carpet, but they already had all that covered.  They gave an honest and thorough inspection and answered any questions we had.  They ended up treating our home for subterranean termites, and also did some localized treatments and wood repair.  They extremely take pride in their work and did not rush at any moment of the process.  What you get with this company is quality of work and great customer service.  I would 100% use this company again in the future and recommend to anyone who needs termite work done.

Janine D., Yelp Review
If they can destroy this most recent manifestation of the curse, I may be temporarily reprieved. Though, I know, the pestilence will return…to truly be rid of this curse, I must find the one who set it upon me…I must prepare.
If you are looking for termite treatment for your home, give Grand Oaks Termite Control a call. They may be able to help you break free of your own curse of pestilence:
Grand Oaks Termite Control
+16265384156
110 S Worthy Dr, Glendora, CA 91741